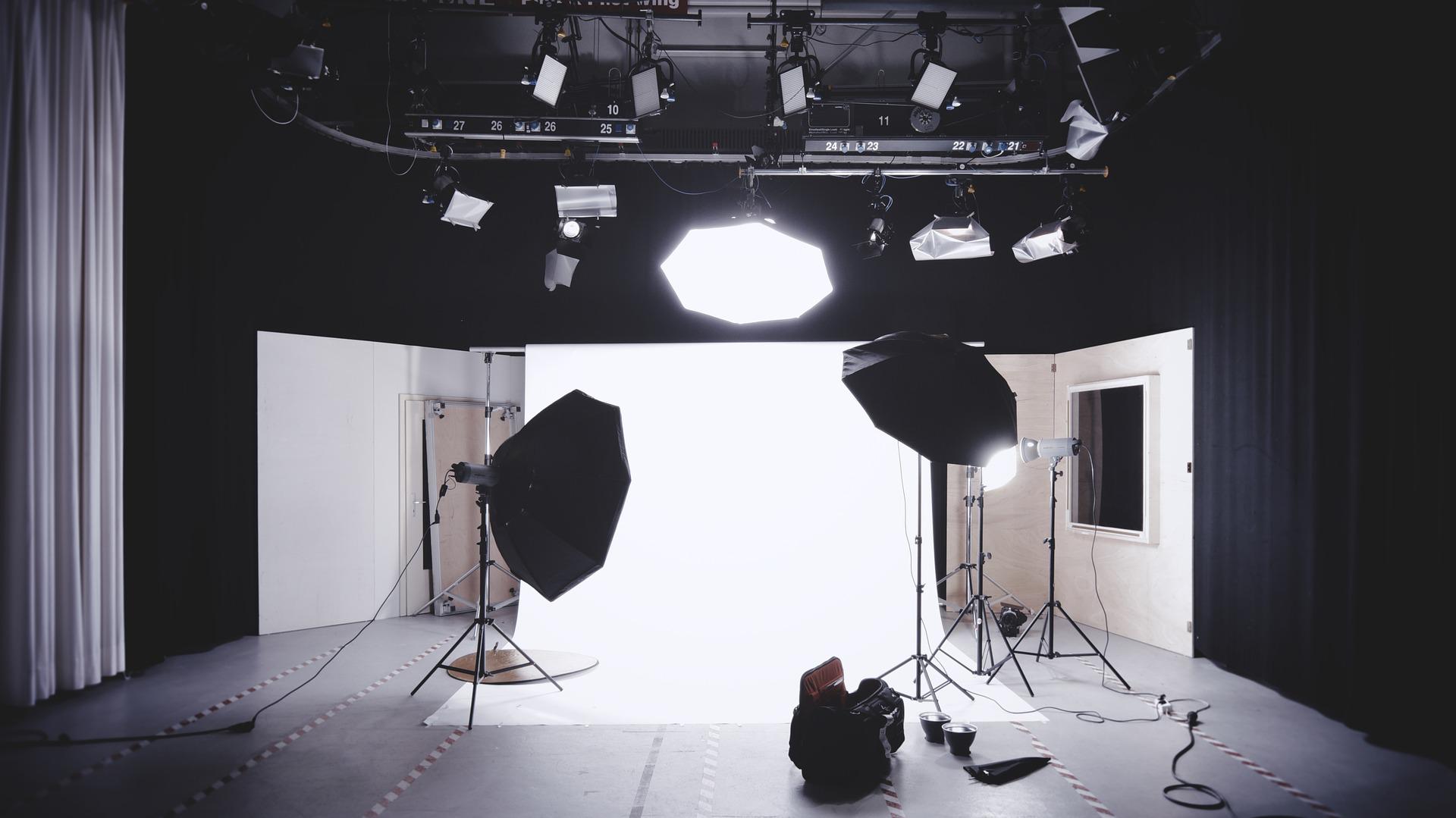 Meeting Topic
INTRODUCTION FOR NEXT MEETING TOPIC:
We've all most likely heard the term 'income protection' at some point in our lives. But how many of us understand what an income protection policy actually covers? Continuing on with the Financial Pillar, Caro Gatley explains in detail WHY we may want to consider protecting our income, complete with examples! So pour a cuppa, put on your thinking cap and take your time with the following article – and then seek out advice if you need it. Consider sharing your insights with your group in your 60-second introduction: What did you learn? What action, if any, do you need to take? Have you had personal experience with an income protection claim?
---
WHY SHOULD YOU PROTECT YOUR INCOME? By Caro Gatley
There is a myth that ACC will cover you if you get sick or injured.  This is not the case and it is simply there as an interim benefit immediately following an accident or injury.  Your income protection however, covers you for an illness and or/ accident and will continue to pay you until you are medically well enough to return to work.   With the correct advice (you can't get this online), you can claim on your ACC benefit plus claim your personal income protection on top of any payments.  "Modern" income protection products are designed to have "NO OFFSETS".  This means you can receive sick leave, full pay, rent, ACC, investment income etc without these income benefits being deducted.  If you are self-employed, you should be on ACC Cover Plus Xtra, which has been especially designed for this group of people.  Your Adviser will show you how to reduce your ACC levies with the appropriate level of income protection in place, so you are not paying twice.  ACC levies are compulsory so if you can reduce them that is a win, right?
SELF EMPLOYED:
Here is an example to clarify how ACC Levies and Income Protection work together:
Based on $100,000 of taxable income:  The maximum you can insure is 75% of this amount ($75,000) or the tax paid equivalent 62.5% ($62,500).  We can insure 50% of the $62,500 under what is called an Agreed Value or Tax Paid benefit. This equates to $2,604.16 per month with NO OFFSETS, as mentioned above.  The residual 50% of $2,604.16 per month is insured under the "standard" income protection.  If you were to reduce your ACC levies under ACC Cover Plus xtra to the legal minimum (of around $35,000) this is how much you would receive per month if you had an accident:
ACC Cover Plus xtra       $2,916.66 per month (taxable)
+
Agreed value income     $2,604.16 per month (non-taxable)
If you were sick or ACC no longer supported your claim, both lots of your income protection would pay you, for example:
Agreed Value income    $2,604.16 per month (non-taxable)
+
Residual income            $2,604.16pm    (non-taxable)
EMPLOYED PEEPS
If you or your spouse or partner take the same $100,000 as a salary earner, and that person were to have an accident, ACC would pay them 80% of the salary ($80,000).  Based on insuring that $100,000, the same calculations are used as for self-employed, but look how much more money you will receive if your policies are structured correctly:
ACC employee              $6,666 per month (taxable)
+
Agreed value income     $2,604.16 per month  (non-taxable and claimable on top of the ACC),
so if you added the tax (say at 33%) on to the Agreed Value income it would equate to $2,682 per month making a
TOTAL OF $9,270 PER MONTH!
That's more than your normal salary!
BUT WAIT – THERE'S MORE…
If your kindly employer paid you your full $100,000 minus tax you are still able to claim the Agreed Value income of $2,604 per month on top of this, due to the NO OFFSETS product policy wordings.  This is gold.
INCOME  PROTECTION POLICIES 5+ YEARS OLD generally will NOT have this benefit in their policy wordings.
AND NOW FOR THE FREE STEAK KNIVES!
Just like any other product/service/commodity, insurance has become very competitive, and understanding policy wordings is what we do as Advisers, a bit like what a lawyer does with legal documents!
Should you suffer a fracture, your income protection will pay you out your monthly benefit whether you return to work or not.
Example 1: you break your wrist! For some of us we would return to our desk bound job pretty much immediately, well, based on the above income protection structure you would be able to claim both income protection amounts totalling $5,208 straight away.
Example 2: you fracture your shoulder! This constitutes 2 x the benefit ie $5,208 x 2 = $10,416, whether you can work or not
Example 3: you fracture your back! This constitutes 3 x the benefit ie $15,624
All of these payments are on top of any other benefits you may receive including Salary, ACC etc.
CANCER INSURANCE AND INCOME PROTECTION
Cancer cover sits under the Trauma Insurance product that covers 48 different Traumas you may experience. While Cancer is just one of those, it is sadly the most claimed illness.
Should you suffer Cancer, a lump sum payment is paid immediately upon diagnosis, let's say it is $100,000.  The "modern" policy will also immediately pay you an additional 6 x your income protection. Based on the example above, that would be an additional $5,208 x 6 = $31,248, whether you return to work or not!! Pretty amazing stuff to be sure! For many clients the experience is like "raining money", which simply means one less major worry they don't need when going through such a trying time.
If you were to become totally and permanently disabled from your normal occupation, for example a dentist sustains permanent damage to their hand and can no longer perform their job, they would get the lump sum paid out (let's use the same $100,000 salary again), they would receive another 24 x their income protection benefit up front (for example, 24 x $5,205 = $124,920).
OTHER PRODUCTS AVAILABLE
There are a huge suite of products available to make up your personalised insurance portfolio, whether you are self-employed in a limited liability company, sole trader or employed. Here are some you have undoubtedly heard of and maybe a couple you haven't: Life insurance; Mortgage Cover; Household expenses cover; Medical insurance; Private hospital care; Key person cover; Shareholder protection; Debt protection.  Quality advice with claims support are the key things you need when looking for insurances, so you can concentrate on doing what you do well and know when things go wrong you (and your loved ones) are going to be cared for.
You can read more about Caro's story and how she helps her clients here:  https://www.caroandco.co.nz
---
Next Meeting Topic
INTRO to this meeting topic:
We're kicking off the GROWTH Education Pillar with this article contributed by Tabitha Arthur. In it, she discusses the importance of our personal brand and how photos of ourselves in places where our target clients are doing their 'homework' about us can support the 'know us, like us, trust us' process!
Read the article below and consider sharing your takeaways in your 60-second introduction by considering the following questions:
Are your photos on your website, business social channels, etc professional AND up-to-date?
Do they show prospects what you want them to see about YOU as the human behind your business?
How ELSE can you use photography in your marketing to allow people to get to know you and feel comfortable with you?
………..
The importance of our personal brand in an increasingly online world – by Tabitha Arthur
Right this second, we have access to many, many choices for anything our heart desires – more than any other time in history. This can be really helpful – but it can also be incredibly overwhelming.
In order to grow our business, we want to attract ideal customers: we love to work with them, they love what we do, they come back for more, and they refer other ideal clients our way. But our ideal customer's attention is split – we know our business is the solution they need, but how do we help them pay attention to us?
Picture this: Your future ideal client, who doesn't know you yet, is searching in Google for something your business specialises in. Google shows them fifty similar businesses relevant to their search, and by some miraculous algorithm alignment and a sprinkling of clever keywords, they click on your business! Now they're looking for reassurance they're in the right place, that you are the answer. They do some due diligence Google-stalking: they check out your Google reviews, then your website, your Instagram or Facebook business page…
In an ever-increasing online sea of choice, what makes YOUR business stand out and you be the one they choose?
I believe it's all about CONNECTION.
Why connection?
Ultimately we want to do business with people we like. If you had two identical businesses to choose between: in one the owner is not to be seen, you don't know what to expect; whereas in the other business you are greeted by the smiling owner, sharing stories with you, you felt welcome and like you knew them before even setting foot inside. Which would you choose?
Online we have so much choice, it can be overwhelming. We're looking for a reassuring face to connect with – to help us pause in our search and reassure us we're at the right place.
How do you connect?
1. Visual. We humans are visual creatures. When we hear a piece of information, after three days we're likely to remember only 10% of it – but when accompanied by a relevant image, we'll retain 65% of that info! (brainrules.net)
2. Emotional. People connect with people. When someone we like smiles at us, our natural response is to smile back – their smile gives us warm feelings towards them. If our friend is full of joy and laughing, that can trigger the giggles in us, too! We don't have to be there in person – we can see a photo and that same natural emotional response kicks in.
3. Know, Like, Trust. The point of personal branding photography is ultimately about helping your ideal clients feel a connection and choose to do business with YOU. Showing up and being visible online in your business is one heck of a powerful way to communicate. By sharing on-brand photos of yourself, along with relevant stories or snippets, you're helping your audience get to know you at their convenience, any time of day or night – essentially making you more money while you sleep! By seeing you, people will begin to develop a stronger connection, feel they get to know you, which leads to liking you, which leads to trust. That 'Know, Like, Trust factor' is what helps your ideal clients reach out and engage your services.
GROWTH CAN BE CHALLENGING!
99% of readers are likely squirming right now. Are you now thinking of 100 reasons why you don't need photos? "I HATE photos of myself! Is it vanity to share photos of yourself? I'm not confident in my appearance. I feel so awkward in front of the camera!".
I hear you!! Having photos taken can feel so incredibly awkward, and we have ALL had photos of us that are truly awful. That's why choosing a personal branding photographer who guides you through your photoshoot, from posing to expressions, is vital to the success in getting photos you love and feel proud to put out into the world to represent you – and connect with your ideal clients.
GROWTH CAN BE REWARDING
It took me a long time to work out that how I feel about myself is how others will feel about me. The way I show up in my business is a direct reflection of how I feel about myself – and that shows up in sales.
Once I finally took that challenging step, and put my face to my business, the response was so positive! As I write this, just yesterday I had a phone call with a lead (now a client!) who was glowing about how she felt she already knew me through my website and social media. She lives in another part of the country, but she is prepared to travel to me. She was ready to spend thousands of dollars with me before I even provided my service, as she already trusted I was the right person for her business needs.
My own personal branding imagery, and the stories I share, has helped my clients choose to work with me. I know getting brave and putting myself out there online over and over has helped people feel a connection and be that catalyst to choose me over the multiple other options around.
The return on investment has been incredible – not only for the increase in my business, it also helps increase my confidence in my business, and myself.
WHAT SUCCESSFUL PERSONAL BRANDING LOOKS LIKE
Working with an expert in personal branding who can help you get clear on what you want and need for your business can be incredibly empowering. My clients tell me all the time how uplifted they feel throughout the process, they feel aspirational, as they can see that business woman they aspire to be reflected back to them in my photos, which stokes their drive to achieve even more. It's win-win-win!
TOP TIPS
When looking for a photographer for your personal branding photos, check out their website and Instagram. You're looking for two things here:
1. Do you like their work?! Can you see examples of personal branding photos of everyday people (not just models!) that resonate with you? Chances are high if they have done great work before, they can do great work with you.
2. Are they showing photos of themselves? If they show up in their own personal branding photos, they know what it's like to be on the other side of the camera, and they know how effective personal branding photography is.
FREEBIE!
Lastly, I will be launching my super helpful Guide to Using Your Personal Branding Photos Online soon. It's a freebie, so if you're keen to get on the priority waitlist to receive this, please let me know! You can email hello@tabithaarthur.com to request this and we'll send it out as soon as it's ready to share!
By Tabitha Arthur, Personal Brand Photographer
www.tabithaarthur.com

Print This Post