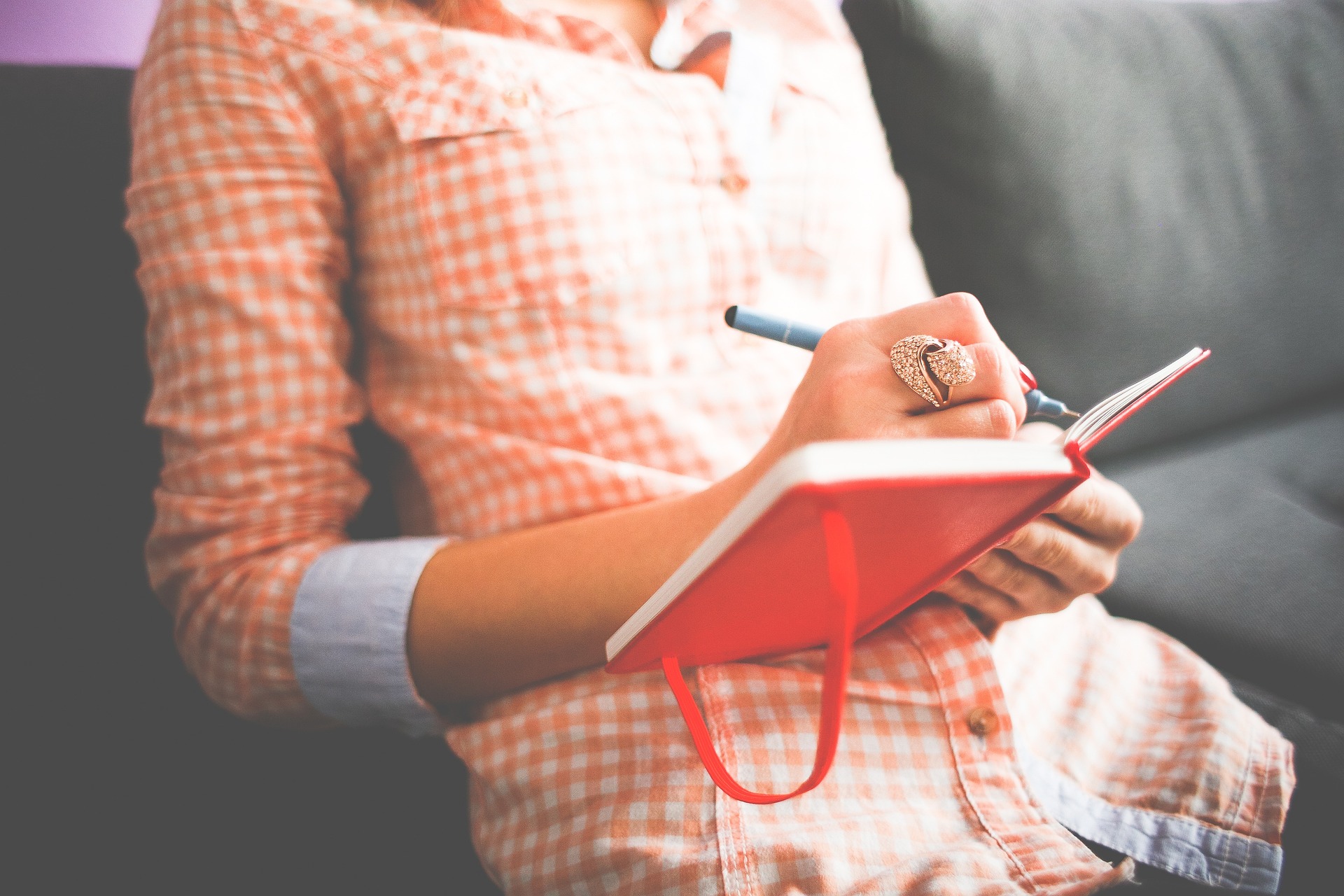 Meeting Topic
Intellectual Property and Your Business By Lucy Hudson
Whether you are setting up a new business or have an existing business, your intellectual property is a key asset of your business. It's therefore important to consider what your intellectual property is and how to protect it.
What is intellectual property?
In contrast to the tangible assets of your business such as your computer equipment, offices, machinery and merchandise, your intellectual property (IP) is made up of the intangible assets that are created in your business using intellectual skill and effort. The main types of intellectual property are as follows:
Trade marks
Your trade marks include the name of your business and any names of your individual products or services. A trade mark can be a word or words, a Logo, a slogan, the 'get-up' or 'look' of your packaging or branding and in some cases even a sound or a smell!
Original written and visual works
Another type of intellectual property is any original written and visual content you create for your website, manuals, brochures and other written and visual materials. It can also include dramatic, musical and other works.
Trade Secrets
A trade secret is something that is secret to your business. For example, it can include a formulation, a business method, client database or a production method.
Designs
In terms of something that can be protected, a design is the original appearance or shape of a new product.
Inventions
In terms of something that can be protected, an invention is something new and inventive such as a new and inventive piece of equipment or pharmaceutical formulation.
Why is my intellectual property important to my business?
When people talk about the assets of their business they often think about their physical or tangible assets. However, the intangible assets of a business are just as important and often make up a significant amount of the value of a business.
A trade mark is a particularly valuable asset because it is what distinguishes your business from those of other traders with the same type of business. It is what enables customers and other members of the public to recognise and seek out your business. It's also the vehicle by which you promote your business and build a reputation and customer loyalty.
Your original written and visual content is important to your business as these are assets that have been created using skill, effort, time and expense and they are what attracts, educates and informs customers about your products and services.
Your trade secrets are important as they protect something that is key to your business, e.g. a secret formulation or production process that makes your product or service unique.
Any designs or inventions that you have are important as these usually involve new products that are an improvement on earlier products in the same category and therefore often attract high demand.
How do I protect my IP?
Given the importance and value of the IP assets of your business, it's important to take steps to protect these assets. This is important in case you need to enforce your rights but also in case you want to sell or franchise your business as potential buyers often look at whether the intangible assets of a business have been protected.
How you protect your intellectual property will depend on the type of IP involved because some IP can be protected through a registration process and for other types of IP there are other means of protection.
When it comes to your trade mark, it is possible to register it and the reason it's so important to do so is that it gives you a nationwide monopoly in your trade mark for your particular products and services. Your registration will last for 10 years at which stage you can decide whether or not to renew it for another 10 years. It is also possible to use a New Zealand trade mark registration as the basis for registering your mark overseas. You can use a ™ to indicate your trade mark and an ® if your trade mark is registered.
You can also register a design or patent an invention but in order to do this, the invention or new design must be new and must be kept confidential until your design application or patent is filed.
For some other types of intellectual property, where registration isn't possible, there are other ways to protect the IP.
For example, as the name suggests, a trade secret must be kept a secret within a business. So, there must be strict procedures and protocols in place within the business to ensure that the relevant information or documents are kept secret.
When it comes to original written and visual works (in websites, manuals, brochures etc), these are protected by copyright. In New Zealand, you can't register copyright, it is something that automatically subsists in an original written or literary work (as well as some other types of works such as artistic, dramatic and musical works). However, you can indicate that you own the copyright by including a statement with the year it was created and the owner of the copyright e.g. © 2022 ABC Limited. This can act as a deterrent to others looking to copy. It is also important to keep dated copies of your original works so you can prove when you created the work in case anyone copies you.
In addition to the above forms of protection, it's important to protect your intellectual property in your dealings with others by way of the relevant written agreements. For example, it's important to have confidentiality or non-disclosure agreements in place if you are collaborating with or sharing your IP with another business. Licence agreements are also important if you are allowing others to use your IP.
If you have any questions about your intellectual property, please feel free to contact the author* for a free chat.
*By Lucy Hudson, Director, Woodhouse IP. Lucy is a New Zealand IP lawyer, Australian Trade Marks Attorney and Trans-Tasman Patent attorney.
02102773773
---
Next Meeting Topic
Want to be a Better Leader and Influencer? Grow Yourself First! by Jennifer Myers, Certified Leadership Coach
INTRODUCTION TO MEETING TOPIC:
"Have YOU accomplished all you want to in business and life? Have you reached your full potential? The author's answer to that question is a big 'NO', and chances are, your answer would is 'no' as well. Each one of us believes we have room to grow!
In this article, which wraps up the 'Leadership' pillar for this year, certified leadership coach Jennifer Myers shares her take on continual personal growth and how it is THE key to becoming a better leader and influencer. Read the article before your meeting and consider answering one of the following questions in your 60-second intro."
Which one of the concepts in the article could you benefit from focusing a bit more on?
Which concept do you believe has helped you MOST when it comes to your own growth?
Do you have a growth plan and how do you keep yourself on track?
---
Being a leader means you have a proven ability to influence others, plain and simple. Now, whether your influence on others is positive or negative is down to you and the attitude and actions you choose to put into the world every day. But make no mistake, people are looking to YOU from all areas of your life. They look to you for cues through how you handle different situations, how you treat the people around you, the decisions you make and the energy you bring. In other words, who you are BE-ing.
So, being a leader doesn't just mean you lead a team of people at work. It simply means you influence people. Therefore, every one of us is a leader to those who look to us – whoever those people may be. However, before we can lead anyone else effectively, we must first learn to lead ourselves! How do we do that? We place a high importance on investing time and effort in our own self-development.
Below are a selection of key concepts that when you reflect on them and then apply them, can help YOU pursue a life of continual growth and development and do your absolute best to reach your full potential. They are taken from one of the John Maxwell mastermind groups I run called 'the 15 Invaluable Laws of Growth'. Read them carefully and reflect on which ones you can focus a bit more attention on in your leadership journey.
The Law of Intentionality – Growth doesn't just happen. Just like developing any other skill, we need to make a plan and follow it!
The Law of the Mirror – You must see value in yourself before you can add value to others. Others won't value what you have to offer until you value it yourself. Learn to truly embrace and place a high value on your experience, your expertise, your strengths and your uniqueness.
The Law of Consistency – Motivation gets you going, but discipline keeps you going. How will you ensure you make the pursuit of growth a habit long after the initial novelty wears off?
The Law of Environment – Growth thrives in supportive environments. Having people around you who support your growth and who are happy for you to share what you learn is key to your continued motivation.
The Law of Pain – Good management of bad experiences leads to great growth. What can you do to better manage your reaction to the unexpected, the disappointing and the distressing things that happen?
The Law of Reflection – Learning to pause and reflect allows growth to catch up with you. Over-achievers, slow down and pace yourselves!
The Law of Awareness – You must know yourself to grow yourself. Invest in behaviour profiling such as DISC or Strengthsfinder to gain a better understanding of your unique strengths so you can leverage them and your challenges so you can manage them.
The Law of Design – To maximise growth, develop a strategy. Just like you plan your business strategy for the coming year, sit down and create your personal growth and development strategy! Identify goals and create a basic plan to reach them.
The Law of the Ladder – Personal growth leads to professional growth. When we grow as individuals, our learning spills over and affects how we run our businesses and how we lead our teams, if we have them.
The Law of the Rubber Band – Growth stops when you lose the tension between where you ARE and where you COULD BE. Don't lose that tension. Keep identifying specific areas where you know you can improve.
The Law of Trade-Offs – Often, you have to give up to go up. In order to implement a plan for growth, what activity might you need to give up to make room in your schedule?
The Law of Curiosity – Growth is stimulated by asking 'Why?' Are you curious enough?
The Law of Modeling – It's hard to improve when you only have yourself to follow. Find role models who exemplify the kind of leadership and influence YOU want to have and follow them. Learn from them.
The Law of Expansion – Growth always increases your capacity. What are you doing with your additional capacity? How can you put it to use to have the most impact possible?
The Law of Contribution – Growing yourself allows you to grow others. This is the most rewarding bit of growth and development – sharing what you know with others and supporting them to BE better.
If you'd like to know more about how I support my clients to grow as business leaders, you can connect with me on LinkedIN https://www.linkedin.com/in/jennifermyersnz/ or check out https://www.gener8leadership.solutions

Print This Post