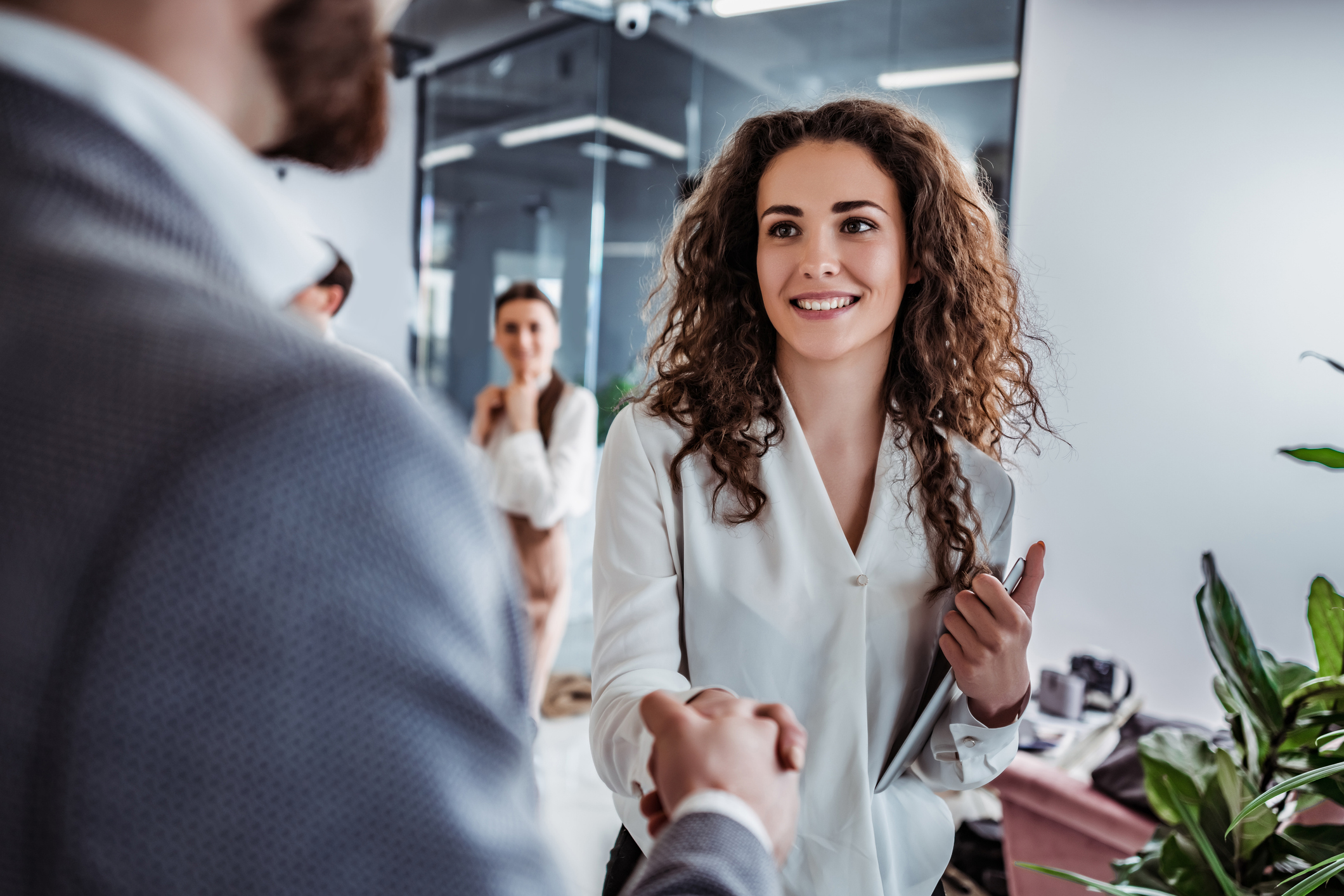 The general idea of collaborative partnerships is that two heads are better than one when it comes to solving challenges. They are a great way to introduce your business to a new market, expand your business and referral networks and offer new products and services to your customers. Leveraging the strengths and abilities of others can also help fill your skill and capacity gaps so you can focus on what you do best.
While collaborative partnerships are an excellent way to grow your business, often the hardest part is developing them! Here's my short guide on how to get started and make your collaborations effective so they work for you.
2 questions to ask yourself before starting a collaboration:
What is the purpose of the collaboration?
Think about what you're trying to achieve with the relationship. What problem do you want to solve? Do you need a partner to take on some of your work overflow? Are you looking for a new product or service to increase sales?  Or you do want to reach a new market and need a partner who can open those doors for you?
Some partnerships are short-term while others are needed on an ongoing basis. For example, some simple wins include teaming up on events or promoting each other through your social media, blog or eNewsletters.
Longer-term collaborations include becoming referral partners, cost-sharing on things like office space, combining efforts to create new products and services or teaming up to market each other. For example, you may be a web developer and want to partner with a copy writer who will refer you when a website is required, and vice versa. Or you may be a mortgage broker and want to make it easy for your clients to access conveyancing services by partnering with a lawyer.
Being clear on what you are trying to accomplish makes it easier to find the right partner.
Who do you want to partner with?
Ultimately, a successful partnership adds value to your business and/or your customers and lowers costs. For this to happen, you need a partner that is interested in a mutual win-win relationship. Too often partnerships break down because of give and take; one partner is doing all the giving and the other, all the taking.
Find someone that shares your vision and values and is working toward a common shared goal. Another thing to think about is whether your products or services serve a similar audience. When your products or services are complimentary and both of you service a similar target market – that's where the magic is.
Making the Connection
The next step is to connect with the right person. Start with your current network before you go looking elsewhere. You never know who you might find hiding in there. If you can't find the right person, have a look in the Venus Business Directory and book in a rave with a member! Other sources included LinkedIn, Facebook and Google searches.
The best collaborations come from building good relationships first so some important things to think about:
Communication
Having open, honest communication is the backbone of all successful collaborations. It is important for everyone to be on the same page at all times. This may mean you have to schedule regular meetings, call each other on a regular basis, or use some form of interactive app such as Trello.
Plan Your Journey
Try to plan your journey as best as you can to iron out any potential problems you can envisage. It's also a good idea to expect some hiccups along the way – we've found that things never quite go to plan.
What Success Looks Like
Stay clear on what a successful collaboration looks like to both parties. Sometimes, even with the best intent, partnerships don't work out the way you had hoped. It's okay to walk away.
An example of a great collaboration
Recently we've had a great collaboration! We hosted several Getting Started with Video workshops, developed and presented by Carrie Harman of Red Feet Video. Carrie is also a Venus member who we met on a virtual meeting during lockdown.
When we decided to collaborate on this project, we figured that:
Video marketing is an incredibly powerful marketing tool.
Our mutual ideal clients are business owners that are struggling to do their marketing and video creation.
We both coach small business owners on how to overcome these struggles.
Once the synergies between our businesses became obvious, we then looked for the opportunity to work together. This happened this year, culminating in three workshops, hosted by us at our office in Christchurch. The attendees gave rave reviews and learned so much!
Teaming up with a business related to your industry is an excellent way for you to introduce your business to a whole new audience. Collaborations can help you solve challenges and fill gaps in your knowledge to help your customers, and vice versa. It's a win-win situation for both parties, and your customers!
Find out more about how Lee Retimana and her team help their clients at: https://www.muritai.com