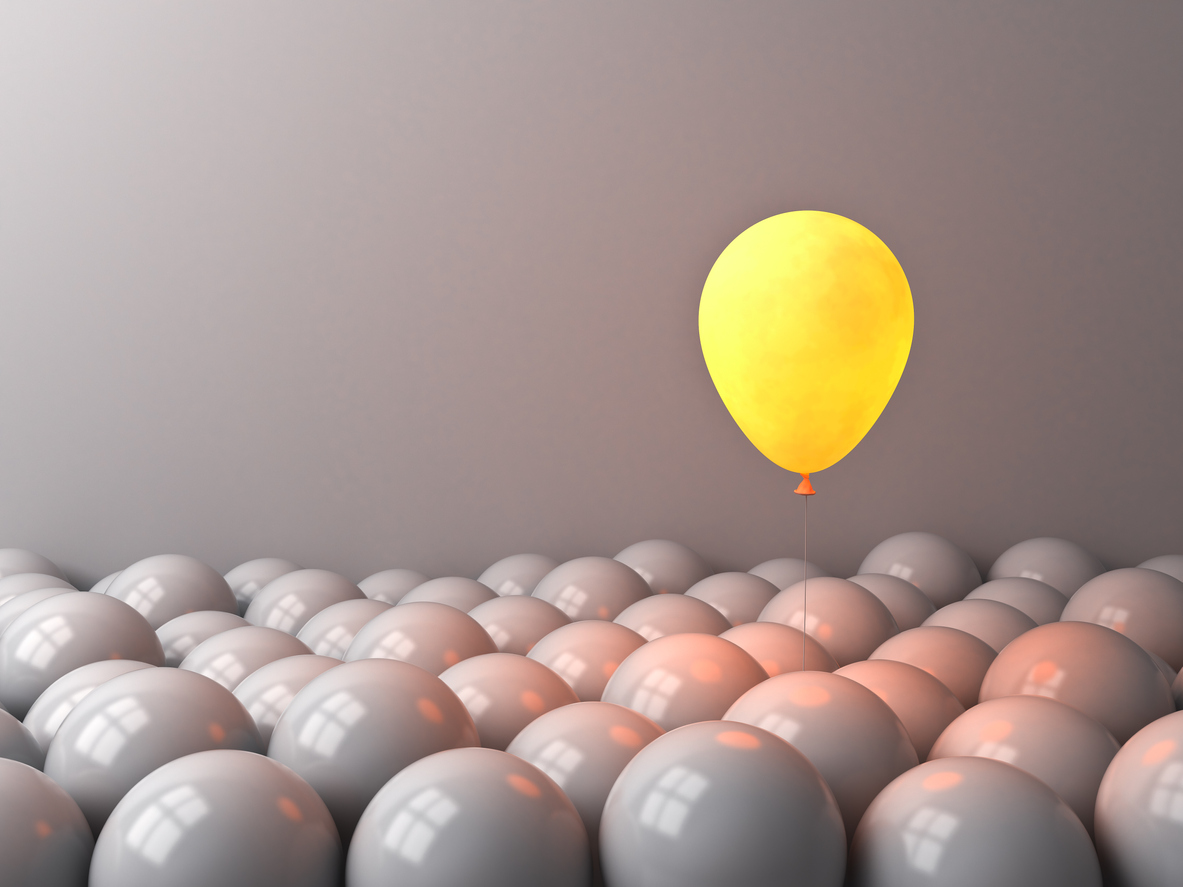 Meeting Topic
Introduction for meeting topic / prep:
This week, we have a special treat for you! It's a double take on HOW to grow your business by buying another one, or 'acquisition.' Our two authors have contributed two very different articles – the first one, contributed by Ann Cooper-Smith of Q2 Ltd, helps us consider the many reasons behind why we may want to buy another business and the various ways it might help us accomplish the growth we're looking for.
The second article, contributed by Serena Irving of JDW Chartered Accountants, focuses on her own experience and brings out the financial and other considerations we need to undertake in order to weigh up whether a particular business is a sound investment for us.
Is growing YOUR business by acquiring another business something you've ever considered?
To prepare for your 60-second introduction, open up your mind to 'possibility thinking' and read both articles (pour an extra cuppa!). Then, share with your group the TYPE of business you could potentially acquire (in a perfect world). Even if you would not consider actually doing it, it just might help your group members better understand how they can work collaboratively with you OR refer someone to you who could become a great strategic alliance!
---
Article 1 – Is Acquiring Another Business a Good Business Growth Strategy? By Ann Cooper-Smith
If you already own a business you will know first-hand the associated rewards and challenges.
A business may grow quickly, but then stall or plateau when starved of sufficient capital or resources. Acquiring or merging with another business can help break through the plateau, allowing further business growth and expansion.
This article will explore some of the many valid reasons for acquiring or merging with another business.
Scale
Scaling is a way of designing your business so you can generate revenue growth without adding a lot of extra cost. If you have a business model with well-designed systems and processes, then buying another business with an established clientele allows you to expand profitably by leveraging your existing systems, processes, and strategic points of difference.
For example, if you own an early childcare centre with excellent systems and many points of difference you may be able to acquire poorly run centres cheaply, and then quickly improve both their profitability and capital values.
Typically, software and e-commerce businesses are easier to scale as the cost of adding new customers is small, since the internet provides the means through which the business acquires and services new customers.
Diversification
Another valid reason for acquiring a business is diversification. Ideally you would acquire a business offering a different product or service that you could offer to your existing target market.
For example, a weight loss business could diversify into the exercise industry, or a healthy food delivery business and offer those new options to its existing customers.
Greater Market Share
Increasing market share provides a competitive advantage, and can position a business to obtain better prices from suppliers by increasing buying power. A greater market share may allow a business to invest in innovation, marketing, and systems which in turn makes it harder for smaller businesses to compete.
To increase market share typically you would look to acquire a business offering similar products and services to your existing ones, and then reduce duplication costs by leveraging existing operational staff, systems, distribution networks, suppliers etc.
By eliminating duplication the business becomes more efficient and profitable, and the increased profits can be reinvested back into the business to further grow market share and/or acquire another business.
Increased Synergy
A business can also create synergy by combining products or markets, such as when one business cross-sells products of another business to increase revenues. For example, mortgage brokers and insurance brokers often cross sell, there may be synergy between a mechanic and a car painting business, or between a consultancy business and an accounting firm.
Cost Reductions
When you increase sales volume you can often improve gross margins. For example, if you significantly increase purchases from a particular supplier you are likely to be able to negotiate improved pricing, or other terms and conditions.
If you have sufficient volume then you may be able to reduce operational costs by investment in machinery or technology; reduce the costs of separate warehousing and distribution by investing in your own warehouse, logistics or distribution systems; or even invest in your own offshore operational or support staff in a lower cost country such as the Philippines.
New Niche Offerings
A niche market is a segment of a larger market defined by its own specific needs, preferences, or identity that makes it different from the market at large. For example, pet owners are a larger market, and dog owners are a smaller niche of that market.
A niche offering to dog owners could be doggie day care, dog walking services, personalised leashes or accessories, dog grooming, or special dog food. If your business targets dog owners, then adding a new niche offering could be an effective growth strategy.
When is the Best Time?
The best time to merge with or acquire another business is when your existing business is doing well financially, with great staff and systems. You should have the human and financial capital available to research the market, plan and finance the acquisition, carefully go through the due diligence process, and then invest the time and energy to bed down the new acquisition.
All while keeping your existing business humming along.
What are the Risks?
I am an experienced chartered accountant and many of my clients have successfully bought a second or third business. It can be an excellent growth strategy. But a business merger or acquisition also adds complexity and costs and may cause the owner to take their focus off their existing business.
The risks of getting it wrong can be high and can ultimately lead to the failure of both businesses.
Summary
A successful acquisition or merger takes time, energy, capital, skills, and finesse. The process and risk should not be underestimated, while the upside can be significant and rewarding.
Not everyone needs or wants to create a larger business. Most NZ businesses are small to medium family businesses, which can be very successful, satisfying, and small by design.
Learn more about how Ann Cooper-Smith helps her clients here: http://q2.net.nz/
---
Article 2 – Growing your Business Through Acquisition By Serena Irving, Director JDW Chartered Accountants Ltd.
Buying another business, in your industry or a related industry, can help you to scale up or grow your business quickly. You can reach a larger audience for your product or service, by tapping into the new customer base. You can take on new team members with experience and skills. You can acquire new technologies or consolidate systems which will make your whole operation more efficient.
My Story
I was made redundant just as I was preparing to work after my second daughter was born. A friend and I set up our own accounting firm, but we didn't have many clients. We looked at acquiring other accounting firms or fee bases, but they weren't a good fit to suit our values and our lifestyles. We bought into my current firm, and suddenly I had enough clients to pay myself a salary and time to build my networks for profit growth.
What to Look For
There are a lot of considerations when buying an existing business, some of which may be unfamiliar if you grew your existing business organically. Remember that you are buying the business as it is right now. If you are looking at growth potential, then also look at how long that growth will take and how much extra investment is needed to get there. Consider whether the investment will save you the effort of growing organically.
Take a look at the past three years' profit and loss and balance sheet, ask questions of the owners. Spend time in the business, watch how the team operates, look at the layout and state of equipment and fittings. Review key contracts with customers, landlord, employees and suppliers.
Culture and Synergies
Is the new business compatible with your existing one? Can you run both? Merge them together? Or keep them separate and hire a manager for one of them?
What is the people culture like? Are they like us, with similar values and purpose? If the culture isn't similar, then you may have several employee leaving before you can build a cohesive team.
What are the systems like? If you take the best system of both businesses, can you transition the other business smoothly? Can you make savings on administrative and management roles, without impacting on productivity and the customer experience? Can you provide a better end-to-end experience for your customers because of the business acquisition?
Financials
Businesses are often sold at a valuation, calculated as a numbers of years of expected profit (EBITDA, or earnings before interest, tax, depreciation and amortisation). If your industry uses a multiple of 3, that means that you will usually pay three times the cash profit, excluding finance costs and tax which may vary. Comparing EBITDA can be a bit tricky though, especially for family businesses, so take a closer look at the Profit and Loss report. Is the shareholder salary comparable to a 'market' salary for the work the person does? Are they putting through extra expenses for tax purposes like home office costs? Consider entertainment, travel, vehicle costs, donations which can be discretionary expenses. Are they paying a lower rent because the building belongs to family?
Don't just look at sales as a number, but consider the lifetime value of customers. Are you going to get repeat sales from the customers? Also, look at the sales trend over time. Is the business declining or growing, and why? Are you buying a business or just buying wages for yourself?
Look at the strength of the balance sheet – especially the assets. Look at the quality of the stock. Look at the asset depreciation schedule and compare it to the equipment you see. Don't buy any damaged equipment or expired stock. You usually won't be taking over any liabilities of the business except for holiday pay, but make sure that your agreement reflects that.
If you are borrowing for the purchase, your bank will want to see cashflow forecasts. Can you predict what the next years' cashflow is going to be like? What is the cost of funding the investment?
Key contracts
Review the key contracts of the business: with customers, landlord, employees and suppliers and consider your reliance on them. Imagine if you lost a major customer or supplier, your landlord decided not to transfer the lease to you, the store manager decided to move to a competitor. Do you have legal means to deal with this, or can you cope with the loss?
The exiting owner
Often the exiting owner will offer a work-in period, where they work paid or unpaid, to help you transition into the business. Whether you keep them on as an employee after that is your choice, but then you should agree appropriate duties, pay and conditions. Make sure the exiting owner signs a non-competition restraint of trade for a suitable period, set of activities and geographic location.
Conclusion
Buying another business can give your business a quick growth boost. Make sure the numbers stack up, that you have the time, resources and energy to combine your new business with your existing business. You need to take the time and effort to inspect your target business before you buy and evaluate whether it is a good investment. Consult with your accountant, banker and lawyer before you sign up to a business acquisition.
You can find out more about how Serena helps her clients by heading over to her website: https://www.jdw.co.nz/about_us/our_directors/serena_irving
---
Next Meeting Topic
Intro/Summary for meeting topic prep:
Growing your business often depends on standing out from your competitors – but how do you do that effectively?
One way is through thought leadership. A practice that involves consistently developing and communicating your ideas, thought leadership helps you grow your business, connect and widen your community, generate leads, and improve your business.
But how can you do that?
Own a position in your market – get really clear on your purpose, what you are the expert in, and the need that your audience has. The intersection between those things is where you can add the most value and claim a unique position.
Add value to the conversation – instead of creating content for content's sake, think about the unique perspective you can add, and how you're adding value or moving the conversation forward.
Build and connect with your audience – focus on building real connections with a smaller group of people, rather than broadcasting to everyone.
And more …
Set aside time to read the rest of the article and then, for your 60-second introduction, consider how you could advance the conversations in your industry? What are the ideas that you could share more widely to both help more people and become known as the authority in your field?
---
Harnessing Thought Leadership for Explosive Business Growth by Verity Craft
Many people think of thought leadership as a content marketing buzzword – but it's so much more than that.
I'm sure many of you are asking, 'Verity – what the hell IS thought leadership?!?'
Basically, thought leadership is a practice of consistently coming up with, developing, and communicating your ideas so that those ideas can spread and have a bigger impact. The way that you share those ideas may vary – content marketing, new business offerings, speaking, etc. – but it's the combo of doing the thinking and sharing the thinking that matters.
Thought leadership is a strategic decision to own a unique position in your industry and do the deep thinking that will help you stay ahead of the rest of the field. It's also a fantastic way to grow your business, connect and widen your community, generate leads, and improve your business.
So here's what it takes to use thought leadership to grow your business and change your industry.
Own a position in your market
We all want to stand out.
When your market's busy with other organisations and people doing similar things – products with the same basic functions, similar aesthetics, competitively priced services – you want (and need) to create a point of difference. To do that, you've got to say (and do) something different to the others in the crowd.
To find that unique position, I always suggest taking a PEN to it:
Think about what drives you – why you do what you do. Then consider what you are the MOST expert in – what can you do better than virtually anyone else, or what do you know the most about? Finally, think closely about your ideal target market – what is their biggest need?
At the intersection of those is where you'll find your unique position. Then, it's just a case of looking at all your offerings and the content you put out and asking yourself 'does this paint a picture of me as the go-to for that topic?'
Adding value to the conversation
All great growth starts with an idea. Thought leadership sees you create a new category within your market that's driven by intelligent contributions that people want to hear, rather than unnecessary waffle. Here's an example: It's not pushing out blogs on 'the ten best couches today' but instead driving a conversation on why and how you believe your brand's USP and values help raise the standard of, say, sofa sustainability or what need is not currently being met in furniture design for people with disabilities.
Ideas are the currency of leaders. The more you speak out about the successes and pitfalls of your industry – and the kinds of transformations you'd like to see – the more people will come to you for insights, and to support you and your organisation as those in the know.
Build and connect with your audience
To grow, you need a community behind you – and thought leadership is an awesome way to build a community of people who support, empower, and challenge your work and thinking. It's a conversation with your market.
We say this because thought leadership doesn't assume that you know best – but that you're in pursuit of better. That's a journey of learning and growth on which you can bring your audience and market along.
Part of that comes with listening. Thought leadership isn't about tooting your own horn all the time. Listen to your community, ask for their advice and feedback, and let their questions inform how you shape or communicate your next big idea. Not only will having constructive conversations build your audience, but you'll also form meaningful connections in your industry and potentially across to other industries too.
Think about what value you're offering. A thought leader shares ideas in a way that will improve their audience's work or personal lives (or ideally, both!); they build trust and give a reason for customers – potential or current – to choose you over the competition, irrespective of price. And those raving fans become advocates for you, working harder to showcase your work and USP to their friends and colleagues – who'll go and spread the good word about your work. Easy.
Prime leads to work with you
Sharing your thinking can help get your ideas in front of a bigger audience. But more importantly, it gets your ideas and your business in front of a more engaged audience.
Owning a thought leadership position means leads will already be primed to work with you. They'll have read your articles, attended your webinars, watched your videos or tried out your methods; they may have heard your name mentioned in an article by an industry peer eager to showcase your thinking. Your content and ideas will have helped the qualification process and ensure your leads are committed to working with you – and chomping at the bit to get started.
By focussing on potentially fewer, more dedicated clients, you'll be able to focus on growing your business and offerings – and continue to develop the thinking that has people queueing out the door to work with you.
Spark your thinking and creativity
Thought leadership is great at expanding your community, bringing in leads and making awesome connections. But it can also have just as much of an impact internally as it does externally.
When you embed thought leadership into your business strategy, you foster better thinking. You start thinking critically, and stay motivated, engaged, and inspired to continually improve what you offer and how you do it.
If things are feeling a bit flat and you're needing a strike of inspiration, thought leadership might be just the thing you and your business need to head out into a new territory. When you're thinking your best, that's when your business is primed to perform and grow.
Making the strategic decision
Let go of the idea that marketing and sales are the only way to grow your business. They're vital for getting you recognised, but investing in communication simply for communications' sake might be holding you back from your true potential – and inadvertently getting you lost in the crowd.
Thought leadership shouldn't be seen as 'supersized comms' but instead an approach that opens you up to driving forward not just your business, but also the industry you're in. That means it's going to take some work. It's not something that can be embedded overnight.
To successfully adopt thought leadership as a strategy for growing your business, you've got to invest time in it – to really THINK and put careful consideration behind it. But making that investment means you can have a greater impact than you ever thought possible.
So, what's holding you back?
You can learn more about how Verity helps her clients build credibility in their market and become thought leaders here: https://www.intelligentink.co.nz/

Print This Post