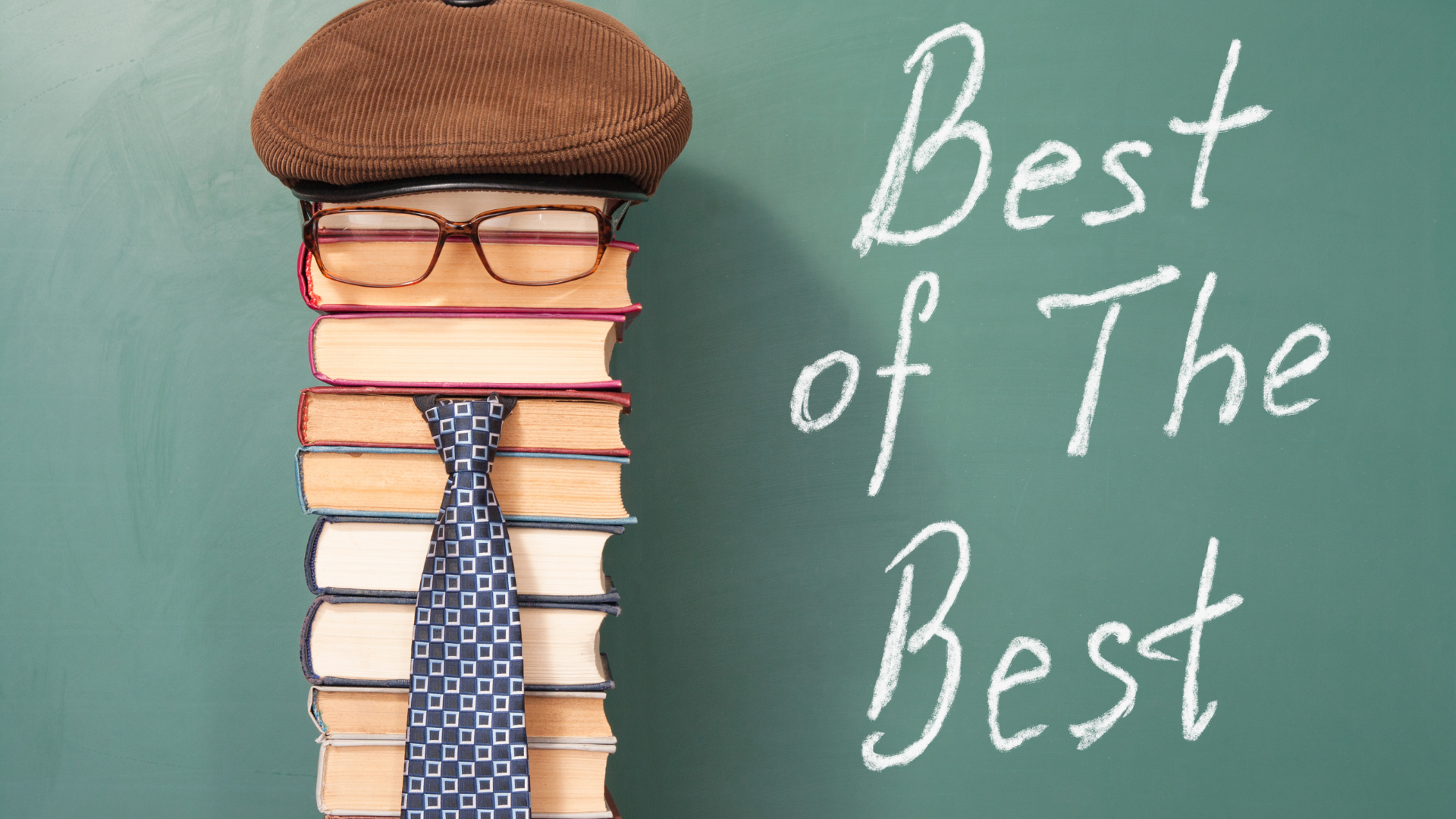 Meeting Topic
Want to be a Better Leader and Influencer? Grow Yourself First! by Jennifer Myers, Certified Leadership Coach
INTRODUCTION TO MEETING TOPIC:
"Have YOU accomplished all you want to in business and life? Have you reached your full potential? The author's answer to that question is a big 'NO', and chances are, your answer would is 'no' as well. Each one of us believes we have room to grow!
In this article, which wraps up the 'Leadership' pillar for this year, certified leadership coach Jennifer Myers shares her take on continual personal growth and how it is THE key to becoming a better leader and influencer. Read the article before your meeting and consider answering one of the following questions in your 60-second intro."
Which one of the concepts in the article could you benefit from focusing a bit more on?
Which concept do you believe has helped you MOST when it comes to your own growth?
Do you have a growth plan and how do you keep yourself on track?
---
Being a leader means you have a proven ability to influence others, plain and simple. Now, whether your influence on others is positive or negative is down to you and the attitude and actions you choose to put into the world every day. But make no mistake, people are looking to YOU from all areas of your life. They look to you for cues through how you handle different situations, how you treat the people around you, the decisions you make and the energy you bring. In other words, who you are BE-ing.
So, being a leader doesn't just mean you lead a team of people at work. It simply means you influence people. Therefore, every one of us is a leader to those who look to us – whoever those people may be. However, before we can lead anyone else effectively, we must first learn to lead ourselves! How do we do that? We place a high importance on investing time and effort in our own self-development.
Below are a selection of key concepts that when you reflect on them and then apply them, can help YOU pursue a life of continual growth and development and do your absolute best to reach your full potential. They are taken from one of the John Maxwell mastermind groups I run called 'the 15 Invaluable Laws of Growth'. Read them carefully and reflect on which ones you can focus a bit more attention on in your leadership journey.
The Law of Intentionality – Growth doesn't just happen. Just like developing any other skill, we need to make a plan and follow it!
The Law of the Mirror – You must see value in yourself before you can add value to others. Others won't value what you have to offer until you value it yourself. Learn to truly embrace and place a high value on your experience, your expertise, your strengths and your uniqueness.
The Law of Consistency – Motivation gets you going, but discipline keeps you going. How will you ensure you make the pursuit of growth a habit long after the initial novelty wears off?
The Law of Environment – Growth thrives in supportive environments. Having people around you who support your growth and who are happy for you to share what you learn is key to your continued motivation.
The Law of Pain – Good management of bad experiences leads to great growth. What can you do to better manage your reaction to the unexpected, the disappointing and the distressing things that happen?
The Law of Reflection – Learning to pause and reflect allows growth to catch up with you. Over-achievers, slow down and pace yourselves!
The Law of Awareness – You must know yourself to grow yourself. Invest in behaviour profiling such as DISC or Strengthsfinder to gain a better understanding of your unique strengths so you can leverage them and your challenges so you can manage them.
The Law of Design – To maximise growth, develop a strategy. Just like you plan your business strategy for the coming year, sit down and create your personal growth and development strategy! Identify goals and create a basic plan to reach them.
The Law of the Ladder – Personal growth leads to professional growth. When we grow as individuals, our learning spills over and affects how we run our businesses and how we lead our teams, if we have them.
The Law of the Rubber Band – Growth stops when you lose the tension between where you ARE and where you COULD BE. Don't lose that tension. Keep identifying specific areas where you know you can improve.
The Law of Trade-Offs – Often, you have to give up to go up. In order to implement a plan for growth, what activity might you need to give up to make room in your schedule?
The Law of Curiosity – Growth is stimulated by asking 'Why?' Are you curious enough?
The Law of Modeling – It's hard to improve when you only have yourself to follow. Find role models who exemplify the kind of leadership and influence YOU want to have and follow them. Learn from them.
The Law of Expansion – Growth always increases your capacity. What are you doing with your additional capacity? How can you put it to use to have the most impact possible?
The Law of Contribution – Growing yourself allows you to grow others. This is the most rewarding bit of growth and development – sharing what you know with others and supporting them to BE better.
If you'd like to know more about how I support my clients to grow as business leaders, you can connect with me on LinkedIN https://www.linkedin.com/in/jennifermyersnz/ or check out https://www.gener8leadership.solutions
---
Next Meeting Topic
INTRODUCTION for meeting topic:
As you prepare for your upcoming meeting, consider how YOU can become an 'employer of choice' in your marketplace. You may think this article isn't relevant for you, however,  when it comes time to hire your next employee or contractor OR as you seek out productive strategic alliances with companies who may wish to use YOU as an outsourcer or contractor, making your business one that stands out will benefit everyone involved!
Consider address the following concepts in your 60-second introduction:
Are you clear on what someone would WANT if they came to work for you?
Are you sharing relevant stories about your values and culture on your social channels?
---
How to Position Yourself As An 'Employer of Choice' By Carole Bates
My first experience of recruiting in an extremely competitive recruitment environment was as an HR Manager in a mid-sized chartered accounting practice in the 1990's. We had to work very hard to compete with large multi-national firms to attract the top accounting graduates each year. I still use the lessons I learned in those days in my consulting work with small businesses and I've learned a few more tricks along the way. I'd like to share my experience, but first let's look at why it's important for you to consider becoming an employer of choice.
Competing for talent
I've been told that around 75% of Venus members are solopreneurs or micro-business owners (myself included), so you may think this article isn't relevant for you. However, making your business one that people choose to work for will benefit all companies that rely on others to provide labour, whether that's through collaborations, outsourcing, contracting or employment. We all know that New Zealand is experiencing a tight labour market. According to MBIE, the unemployment rate for the June quarter 2022 was 3.3%, "a near record low", so competition for labour is fierce. Even if that situation changes, being an employer of choice puts you in a position to attract the best people. So, how do you get started?
The journey for small businesses
It's easy to research "employer of choice" and learn about large organisations with deep pockets that can provide an array of benefits to keep people happy. For example, Google has a strong reputation for being a great place to work, with benefits including free food, transport to work, wellbeing programmes, fitness centres, etc. You may think that there's no way a small business can compete but being an employer of choice is more than just providing perks and it doesn't have to be expensive. For a small business, I would recommend working through three key steps:
Understand what your workers want
Who is providing labour for your business and what do they want in return for their work? It's important to be clear about this so you can prioritise the time and money you invest in becoming an employer of choice. If you're not sure, ask your current team or find out what your competitors are doing. A good source of information online is the SEEK database for employers.
In the current recruitment market in New Zealand, the number one priority for candidates I talk to is flexibility. People also want job security, competitive remuneration, opportunities to learn and a good company culture. Your company culture is connected to your vision and values and the leadership you provide for the business. Here are a couple of examples of the attributes of a "good" culture:
A "culture of care" is defined by com as one where:
leaders show employees they're valued
employees care for each other and for clients
the entire organization cares that their shared vision is realized
According to the Barrett Values Centre, the values of a strong, cohesive culture are:
building internal community
shared vision and values
honesty, fairness and trust
leading by example
openness and clarity
meaning and purpose
humour and fun
Create a great place to work
Once you're clear about what a "great place to work" would look like for your current and prospective workers, think about what needs to change in your business to deliver an experience that meets or exceeds their expectations and is in line with your vision and values. If you can't meet all the expectations on your workers' wish-list, focus on maximising the benefits that your business can offer. For example, a not-for-profit may not be able to afford a top salary but if the work is really meaningful and gives people a sense of purpose, remuneration may be less of a priority. Think about creating an environment that gives your people authentic, positive work stories to tell.
Get the word out
The final step in becoming an employer of choice is promoting your business as a great place to work (your employment brand). Put yourself in the shoes of a prospective worker who sees your ad on SEEK. If they research your business, will they find out what it's like to work for you? What kind of marketing will appeal to the people you want to attract? Are you posting relevant content on the social media platforms they look at? What does your website tell people about the employee experience? It's important to proactively market your employment brand to enable the people you want to attract to get a feel for whether they would be a good fit for your team. If you engage your existing team to share appropriate content with their social media networks, it helps to support the authenticity of your message.
After you've worked through this process, you should be well on the way to your business becoming a talent magnet and research shows that this creates financial benefits.
Tangible benefits
Employers of choice spend less on recruiting. Studies show that the time and costs spent on hiring drop when you have a great reputation as an employer, not only because people are aware of your employment brand, but also because your existing team becomes a powerful referral network. In addition, your focus on creating a great place to work is likely to result in a happier, more motivated workforce which in turn will lead to reduced staff turnover and improved productivity.
Summing up
In today's competitive recruitment environment being an employer of choice is more of a necessity than a "nice to have" if you don't want to face ongoing labour shortages. Your efforts in making your business more attractive will pay off in more ways than one, with multiple benefits resulting from a company culture that provides a great employee experience.
If you'd like to find out more about how Carole helps her clients, visit her website: https://www.peoplekind.co.nz/

Print This Post