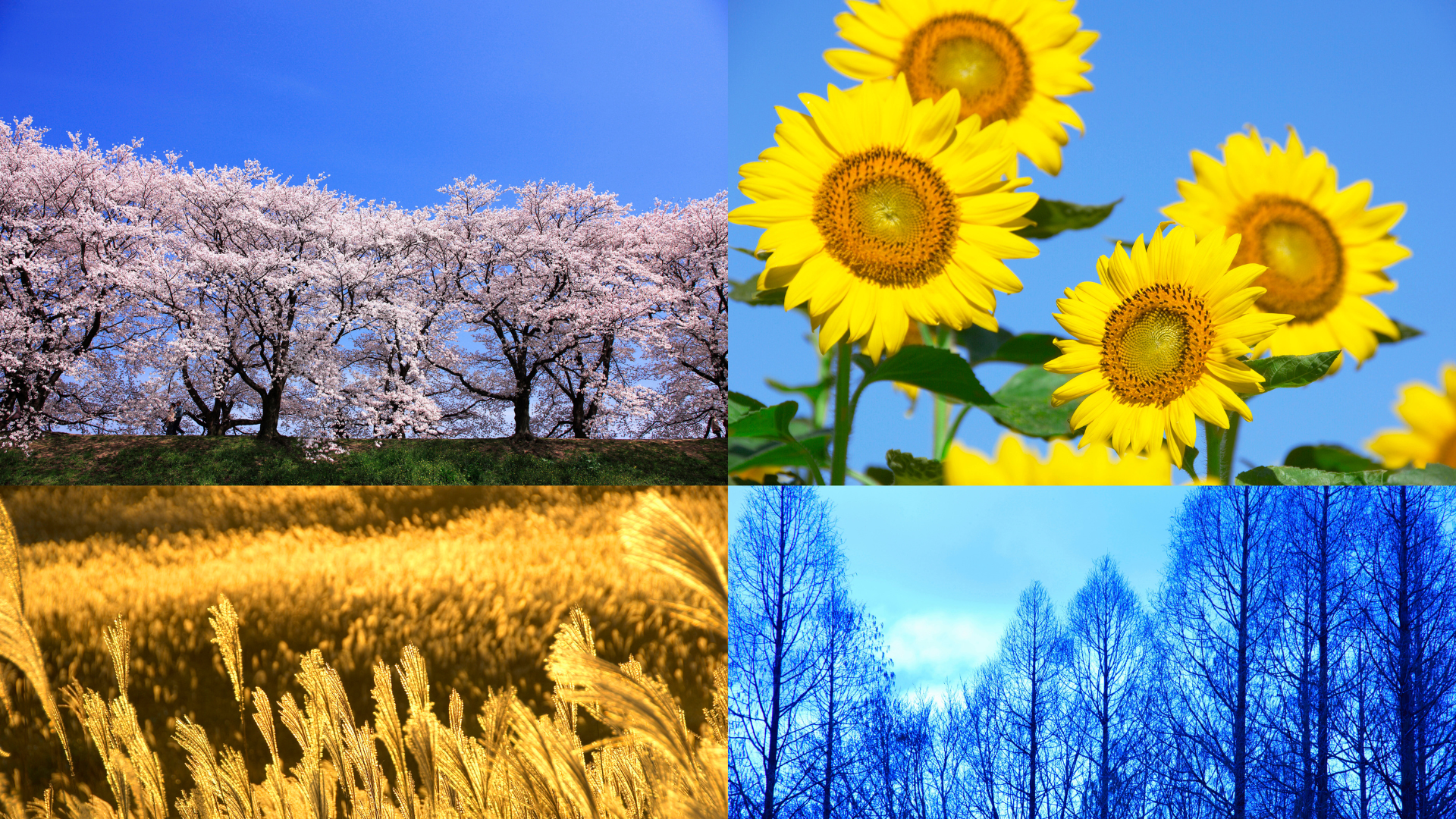 Cyclical business works in a similar way to nature's seasons. Nature has a burst of energy in Spring/Summer (expansion), and then goes into hibernation in Autumn/Winter (contraction). It's not possible for nature to be productive all the time, and it's the same for us, but our cycle is our menstrual cycle and our seasons are known as Inner Seasons.
How does it work?
Understanding what Inner Season you are in can help you plan your business so that you are at your peak at the right time. Here's some suggestions on what you could do to make the most of each of your Inner Seasons in your business.
Inner Winter (days 27 – 5 of your cycle)
You probably have a need for quiet and space, and may be lacking confidence
A good time for deep thinking
Have the minimum number of meetings in this time
You may feel unclear in your thinking so avoid making big decisions in any form
Creativity is at its lowest – reschedule it for your Spring/Summer phase
Focus on tasks that are routine and mundane, and don't require a lot of energy
Inner Spring (days 6 – 11 of your cycle)
Start scheduling all those creative elements of your work, but pace yourself so you don't burn out. You are still building your energy
Start developing those ideas that you had in your Inner Winter phase
Keep a journal of ideas so that you don't lose them
You'll begin to get more energy for meetings and social events – schedule them in, but keep it balanced
Inner Summer (days 12 – 19 of your cycle)
You are in full swing Energy is at its highest, creativity is at its peak and you'll be feeling at your most confident
This is a great time for holding interviews and meetings
Let your creativity flow – whether it's problem solving, writing marketing material, updating your website, or creating a plan for Instagram, this is the time to do it
Communication is at its peak so anything that requires careful communication is best done in this time
Inner Autumn (days 20 – 26 of your cycle)
Energy begins to wane and so does your sociability
Patience shortens and assertiveness rises – take care in how you treat others
Plans may come to fruition in this phase – you may find yourself nutting out the final details before signing deals, or even exiting yourself from things that no longer serve you
Discernment rises at this time – you are more likely to say 'no' to things, events, meetings and people
Every woman's cycle is different but this gives you a rough idea of what you can expect in each phase. If you no longer have a cycle, you can track your moods, emotions, energy etc. using the moon. Start with the New Moon (like it's the beginning of your cycle) and track from there.
Kāren Maggs is a Midlife Empowerment Coach, Menopause Educator and Menopause Doula-in-Training. You can find out more about her and her work at www.karenmaggs.com