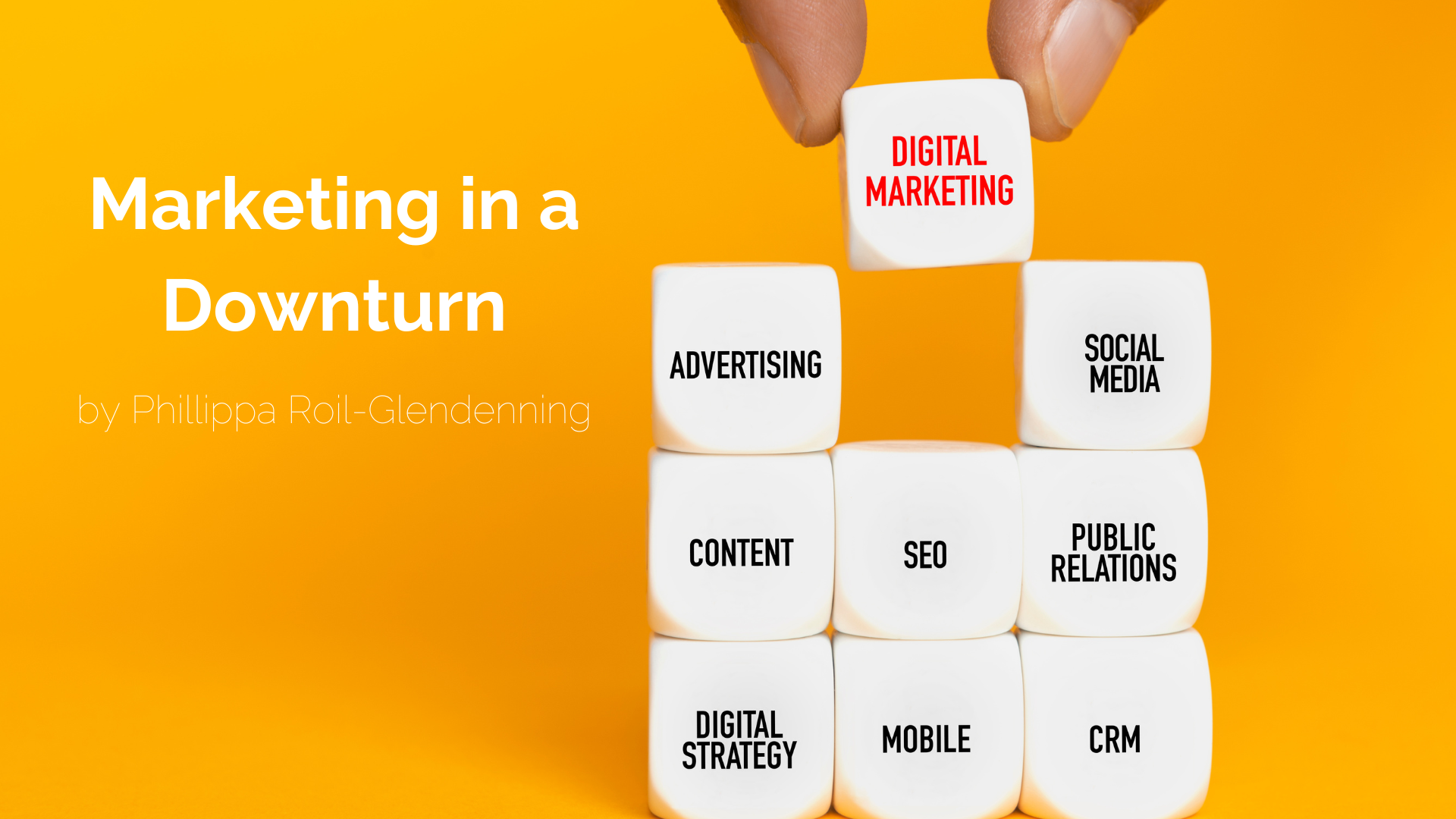 Times are tough for businesses, and in tough times your marketing needs extra attention. It should be intensified, NOT cut back – which is a common mistake. When the economy is in tough economic times, your prospects tend to cut back on their spending; however, the same number of businesses all still vying for the prospects' dollars. In other words, competition heats up.
This means that those who normally do paid ads will likely see an increase in the spend needed to achieve the same number of conversions; further, if they don't increase their spend they'll see a drop in results. Don't stop your ads when you see this happen! This is when you need to closely monitor and optimise your ads.
During this time, large companies are going to massively increase their spend on ads to make sure they saturate the market. Again, don't panic! They need a lot more sales than you do to sustain their business. You need to focus solely on you and your own results. Because those who continue through the hard times with consistent and strong marketing strategies (even without pouring in the extra money for ads) will not only survive the downturns but will recover and have greater growth on the other side.
So, what do you do if you're not a major national or international company with heaps of dough to spend?
Do a review of all your current marketing, look at your analytics and look for which tactics are bringing in traffic and what aren't. If you don't know how to do this, then get an expert that you trust to do a marketing review and plan for you. There are many marketers that will do this with the intention of you implementing the recommendations yourself or they can take over and do them for you. Just set clear expectations before you start.
Focus on quality not quantity. You want to attract people who are legitimately interested in YOUR products and services – especially when it comes to liking and following your social media posts. Social media works on algorithms using those people. If you have people following you who are not your ideal customer, you'll stuff the algorithm. That means you will need to do paid ads where you manually select a targeted audience to get any reach that will have any benefit to your business.
Don't partake in the "Let's all support each other and like each other's pages!" initiatives that you constantly see in Facebook groups. Why? Because if you don't have a genuine interest in the pages you like and vice versa, you're hurting the business not helping it.
Personalise EVERYTHING. YOU need to feature in your social posts, website etc and have your logo on EVERY post. Maximise your opportunities for brand recognition. You want everything you post to be instantly recognised and associated with your business.
Don't despair about the big guys because in these times people prefer to do business with local companies and real people. Customers like to know that buying off you is going to help feed the kids, the dog and the goldfish. So let them into your world. Let them get to know you and your team as well as the business.
Add humour! In dark times people love a laugh.
Get creative and add more marketing mediums into the mix. Database emails, networking, flyers, local papers, etc.
Remember BUYERS go to Google – they don't jump on social media first. Social is for branding and awareness. Think about your keywords and use them to create content for social posts, blogs, newsletters etc as this will help your SEO (helps you come up in Google).
On that note, if you have a set ad spend, consider moving more $$ onto Google then social.
Find out how Phillippa helps her clients here: http://www.prmarketingsolutions.co.nz/