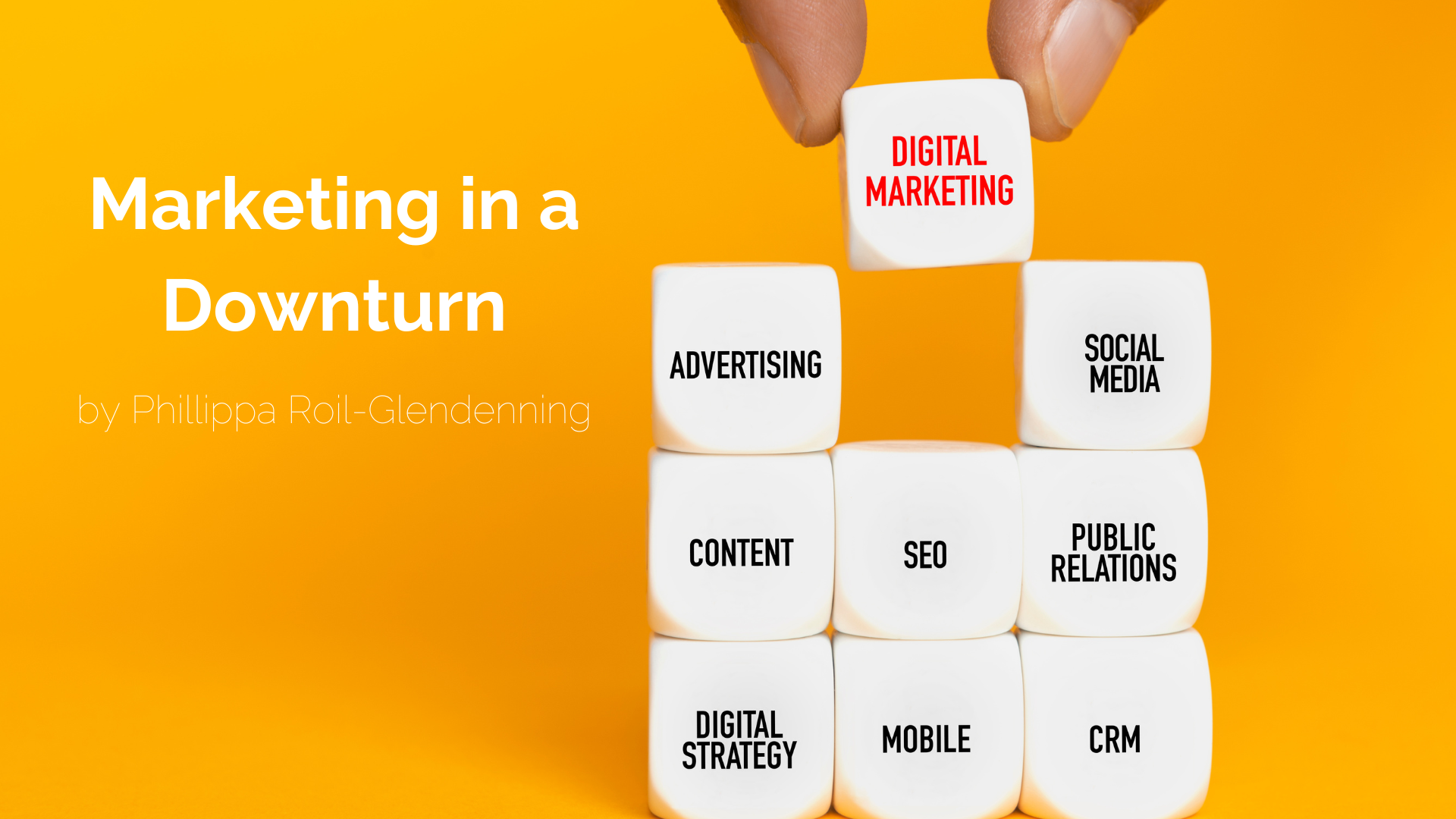 Meeting Topic
Introduction to Meeting Topic:
In this week's article, Teresa Ma'aelopa shares her take on what it takes to create marketing communications that actually get your message across! Read the article, then prepare to discuss which of these 8 points you may need a bit more work on in YOUR business!
8 Characteristics of Effective Marketing By Teresa Ma'aelopa
Creating effective marketing communications is challenging as it's not an exact science.
Whether you are communicating with customers through email marketing, social media, marketing campaigns or content marketing like blog posts, considering the following characteristics can make you more effective.
The first step of this process is to identify your BEST customers (your target audience), and the second step is making sure that you are relevant to this customer group. Understand your customer and what is important to them, then you can target your marketing message. If there is nothing in it for your customer, then the message is not relevant for them.
Have a single-minded message
The human brain is comprehending multiple messages every moment so will often discard complicated messages. A successful communication will present one message backed by information that needs to be communicated to give your offer credibility.
Repeat, repeat and repeat again
Repetition breeds familiarity and will influence a preference when it comes time to purchase. Studies on frequency suggest between 10-20 exposures will reach the maximum familiarity necessary. But be careful of over-exposure, as anything over that and it could have a negative effect on your brand.
People have a deep-seated need for connection. We want to know that we are not the only ones that have experienced the good and bad times. By making your brand and product/service relatable you are tapping into that need for connection. Be empathetic, share experiences and become a part of people's stories.
Being real in your communications helps to build trust with your customers. So, write about what's important to you, and what your values are. By sharing a piece of yourself with customers it will help them to understand who you are.
It is important to make your message memorable. The human brain doesn't remember facts and figures as well as it remembers stories. If you can tell a story about your product or service, it is much more likely to be remembered than the specific technical features.
Story telling starts with considering the benefits of your product from your customer's perspective and understanding your customer and their motivations.
The best marketing doesn't feel like marketing
Being happy and having fun are two emotions that people strive to feel regularly. Creating entertaining communications will tap into these emotions and will also mean that the reader doesn't realise they are being marketed to.
This is why social media and digital marketing is popular. And why YouTube is now the most popular channel in NZ (NZ on Air Where Are the Audiences survey).
Create a deep connection through emotion
People rely more on emotions than on information to make decisions. The final choice is likely to be made based on how the product or service makes them feel.
The basic emotions that marketers tap into are happiness, sadness, anger or fear. Using emotive language in an appropriate way helps your customers to relate to you and your business. It can create a deep connection between you and your audience.
The key to implementing these 8 characteristics successfully is to plan your communications across all your marketing channels. It's not possible to include all of these characteristics in a single message so planning will ensure that you include them over a range of multiple communications. And make sure you continue to refine your messages and communications by reviewing what has been successful.
To learn about how Teresa helps her clients, you can find her here:  https://maxmarketing.co.nz/our-team/teresa-maaelopa/
---
Next Meeting Topic
Introduction to Meeting Topic:
While you may be tempted to cut your marketing spend right now – DON'T.
As you prepare for this fortnight's meeting, read the article from Phillippa Roil-Glendenning and consider sharing ways YOU are getting creative with your marketing at the moment.
---
Marketing in a Downturn By Phillippa Roil-Glendenning
Times are tough for businesses, and in tough times your marketing needs extra attention. It should be intensified, NOT cut back – which is a common mistake. When the economy is in tough economic times, your prospects tend to cut back on their spending; however, the same number of businesses all still vying for the prospects' dollars. In other words, competition heats up.
This means that those who normally do paid ads will likely see an increase in the spend needed to achieve the same number of conversions; further, if they don't increase their spend they'll see a drop in results. Don't stop your ads when you see this happen! This is when you need to closely monitor and optimise your ads.
During this time, large companies are going to massively increase their spend on ads to make sure they saturate the market. Again, don't panic! They need a lot more sales than you do to sustain their business. You need to focus solely on you and your own results. Because those who continue through the hard times with consistent and strong marketing strategies (even without pouring in the extra money for ads) will not only survive the downturns but will recover and have greater growth on the other side.
So, what do you do if you're not a major national or international company with heaps of dough to spend?
Do a review of all your current marketing, look at your analytics and look for which tactics are bringing in traffic and what aren't. If you don't know how to do this, then get an expert that you trust to do a marketing review and plan for you. There are many marketers that will do this with the intention of you implementing the recommendations yourself or they can take over and do them for you. Just set clear expectations before you start.
Focus on quality not quantity. You want to attract people who are legitimately interested in YOUR products and services – especially when it comes to liking and following your social media posts. Social media works on algorithms using those people. If you have people following you who are not your ideal customer, you'll stuff the algorithm. That means you will need to do paid ads where you manually select a targeted audience to get any reach that will have any benefit to your business.
Don't partake in the "Let's all support each other and like each other's pages!" initiatives that you constantly see in Facebook groups. Why? Because if you don't have a genuine interest in the pages you like and vice versa, you're hurting the business not helping it.
Personalise EVERYTHING. YOU need to feature in your social posts, website etc and have your logo on EVERY post. Maximise your opportunities for brand recognition. You want everything you post to be instantly recognised and associated with your business.
Don't despair about the big guys because in these times people prefer to do business with local companies and real people. Customers like to know that buying off you is going to help feed the kids, the dog and the goldfish. So let them into your world. Let them get to know you and your team as well as the business.
Add humour! In dark times people love a laugh.
Get creative and add more marketing mediums into the mix. Database emails, networking, flyers, local papers, etc.
Remember BUYERS go to Google – they don't jump on social media first. Social is for branding and awareness. Think about your keywords and use them to create content for social posts, blogs, newsletters etc as this will help your SEO (helps you come up in Google).
On that note, if you have a set ad spend, consider moving more $$ onto Google then social.
Find out how Phillippa helps her clients here: http://www.prmarketingsolutions.co.nz/

Print This Post